Dorm shopping requires much more planning than any previous back-to-school shopping trip that's ever come before.
We've been down the dorm shopping road with our own five kids. We shopped with them as first year students, then later as sophomores, when they moved into college apartments, and then when they moved, again, into first apartments.
Here's what we have learned.
Note: We are a reader-supported site and receive compensation from purchases made through these links. Thanks!
Six steps to college shopping sanity!
Here are six steps to help you simplify the off-to-college shopping you want to do with your teen.
1. Dorm Discovery
Look on the website of your teen's new college under "Residence Life" and find out as much as you can about the specific dorm room they will soon occupy. It is much better to learn all you can about their new space BEFORE you shop to avoid mistakes and the need to return items that were the wrong size or prohibited.
Here's what you can find out on most college websites:
What furniture is included
What items are prohibited
Floor plan showing if the bed is lofted and, if so, how high
Location of the bathroom
Location of the laundry facilities
Once you have a better idea about how your teen's dorm room is configured, you can simplify the shopping list to meet their needs and fit their living space.
2. Make the bed
There is a reason why everyone makes such a fuss over dorm beds — they will soon become THE space where your teen sleeps, studies, and hangs out. Making it a comfortable refuge is worth the effort and expense. Here are the pieces that go on the list:
Mattress topper
One of our kids said that he would give up his backpack before giving up his mattress topper. It was what made all the difference to him in getting a good night's sleep. There are options at every price point and any topper will vastly improve the brick-like mattresses that colleges supply. This memory foam mattress topper gets great reviews.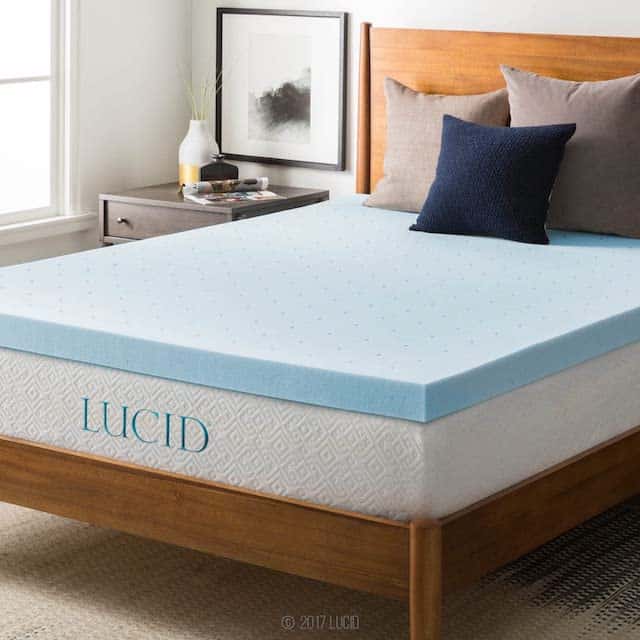 Look for sheets that are soft and durable that coordinate with a comforter. Dorm rooms typically have beds that are Twin XL, which may be the only time you will shop for that size.
There are dozens of sites that offer college bedding, including Pottery Barn Teen that also offers "bundles" to make your shopping even quicker.
Dorm rooms quickly become dusty messes and sleeping on a clean pillow can help your teen stay healthy. This one is highly recommended and the loft can be customized to your teen's preferences.
Consider a pillow encasement that is waterproof, and keeps dust mites and other allergens away from your teen's face.
3. Where's the bathroom?
If the bathroom is down the hall, they will need a shower caddy to transport their toiletries. This mesh shower tote has pouches for all their shampoo, shaving, and bath items.
Shower Shoes
Regardless of how near or far the bathroom is, your teen will need a pair of shower slides or flip-flops to wear when they shower. We are big fans of Havaianas flip flops and love the range of styles offered.
Towels
We are partial to these quick-dry, organic towels from Pottery Barn Teen Dorm that are available in thirteen colors and can be monogrammed.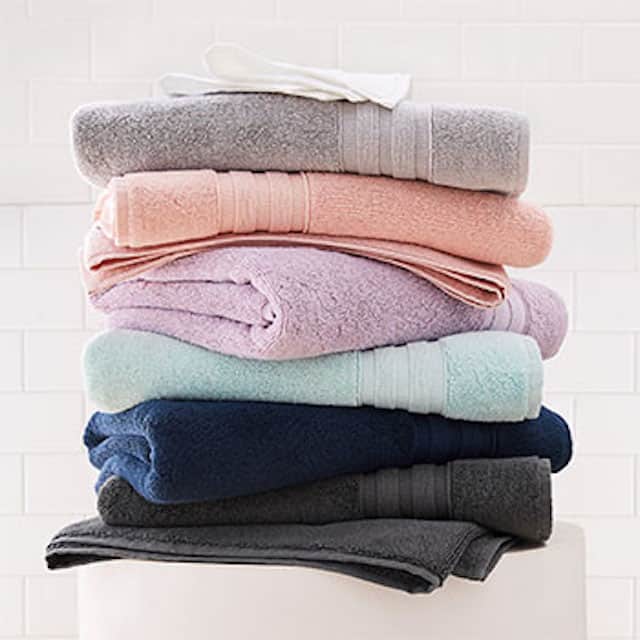 4. Laundry
The number one thing to know before buying a hamper is how far away the facilities are. For one of our teens, it was across the quad making the choice of an easy-to-carry and durable hamper a must.
5. Storage and organization
Help your teen create a system to organize their clothes, toiletries, shoes, extra sheets, towels, and "stuff." If you've found the dimensions of the furniture on the college website, this will be much easier to do than if you have to guess. Take a tape measure when you shop for under-bed storage and plan this real estate space together to maximize every square inch.
A storage ottoman is very useful to store miscellaneous items and double as a chair for extra seating for when your student has friends over.
Because the dorms are limited in terms of space, your teen will want to utilize under-bed space for extra storage. Under-bed storage is perfect for storing extra clothes, towels, and medications.
6. Electronics
Most students have at least a phone and laptop and many will have other electronics or appliances like a blow dryer or coffee maker. All dorm rooms are short on outlets.
A surge protector, NOT just an extension cord, is what most dorms will require for extra power. This one comes with two USB ports and a six-foot cord, a feature your teen will appreciate when they want to charge their phone near their bed and the outlet is on the opposite wall.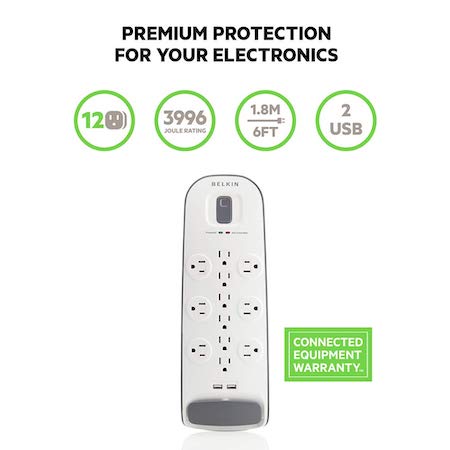 Some colleges supply a lamp or a desk with built-in desk lighting but, if your teen needs one, this lamp has multiple brightness levels and a USB charging port to keep their phone fully charged while they are studying.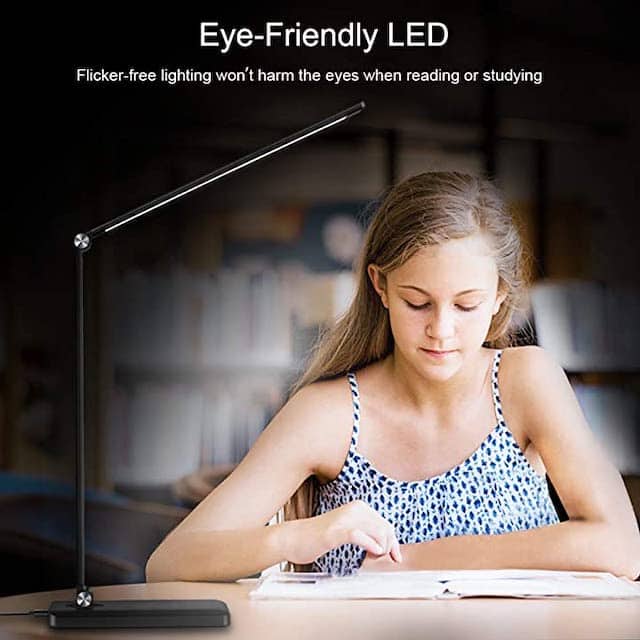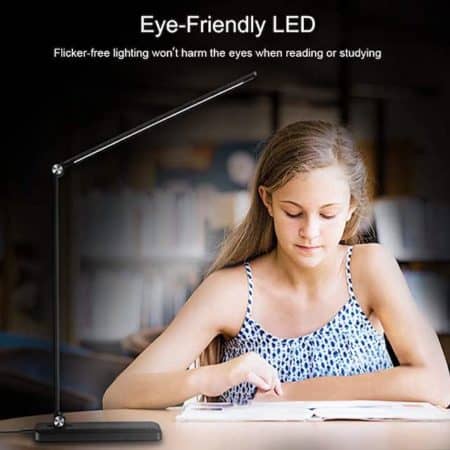 Dorm Extras
Here are a few other dorm items to consider for your teen. for more ideas, take a look at our list of  list of 30 bestselling essentials.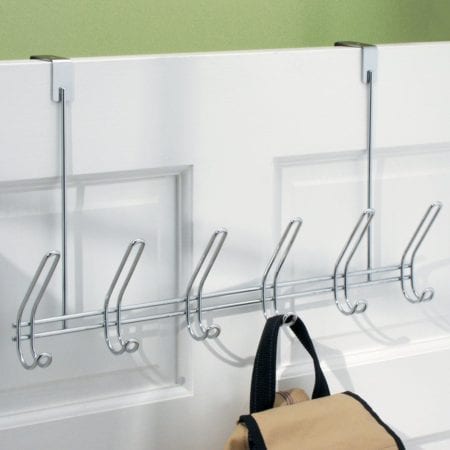 You Might Also Be Interested In:
The Grown & Flown book is available NOW in paperback with our best tips for college shopping, move in, and …preparing to say goodbye.