The good news is your teen is GOING to college. The bad news is your teen is LEAVING for college. There may be a long list of things they WANT to buy, but here is the shortlist of the things that every college student needs to bring with them—the real dorm essentials. We have cut to the basics and listed only the 12 must-haves that they will truly need on day one.
In a few instances, we added extras for you to think about while shopping but have otherwise kept this college packing list deliberately short. Consider this a solid starting point and layer on the items that your college student knows they will use, not the myriad things that retailers and schools identify as "Essentials."
Besides, this is not 1992 and your student can easily order supplies and furnishings after they've moved into their new space.
12 dorm essentials to put on your list
We recommend that you read this post, Dorm Room Shopping: 50 Questions to Answer First, which will guide you through all the Q&As you want to discuss with your teen BEFORE you shop.
The next step is to gather as much insight as you can from their college's website under "Residence Life." Find out what things are provided (eg. desk lamp, trash can) and what might be prohibited (eg. extension cord.) If your student is assigned a dorm with air conditioning, they won't need a fan. No need to load up on things that you'll have to return.
Then your teen will want to coordinate with their roommate if they are planning compatible decor and/or want to share a mini-fridge, microwave, or coffee maker as most dorms are too small to accommodate duplicate appliances. An area rug is also popular, but no need to get more than one.
Note: We are a reader-supported site and receive compensation from purchases made through some of these links. 
There is no place other than a college dorm where your teen will need Twin XL sheets and you will find dozens of retailers that sell this unique size. Shop online – Amazon is easy but we are big fans of Pottery Barn Teen and think their selection of dorm furnishings is worth a look for their range of styles, high-quality, commitment to sustainable manufacturing, and range of price points. You can also buy online and pick up at a Pottery Barn, West Elm, or Williams Sonoma store in your teen's new college town which makes shipping bulky items much easier.
You can also visit actual stores like Target or Bed, Bath & Beyond and touch and feel different types of sheeting fabric before buying. Note, only the fitted sheet has to be Twin XL size and many students have abandoned the idea of a top sheet and use a comforter, instead.
Extra: While shopping for sheets your teen might want to choose the comforter, duvet, or blanket if they do not already have something warm they plan to bring from home. These can be regular twin or even larger to use on a future Queen size bed.
Some retailers have "bundles" where you can buy everything for the bath and bed in one purchase. This is a great solution for any teen who is less than excited about spending hours dorm shopping with you. One click, done!
These blue bags have achieved cult status in the Grown and Flown community and they are available at Amazon, as well as IKEA. They are lightweight, durable, and fold flat for easy storing. The bags are invaluable for moving into and out of dorms and can be used as under-bed storage for your teen, too.
You can bring towels from home or buy a new set for your teen. We think getting them in a unique color or having them monogrammed will help your son or daughter keep up with their own towels in a shared bath and laundry room. Students will want two sets of towels and these quick-drying ones from Pottery Barn Teen, are available in 13 pretty colors.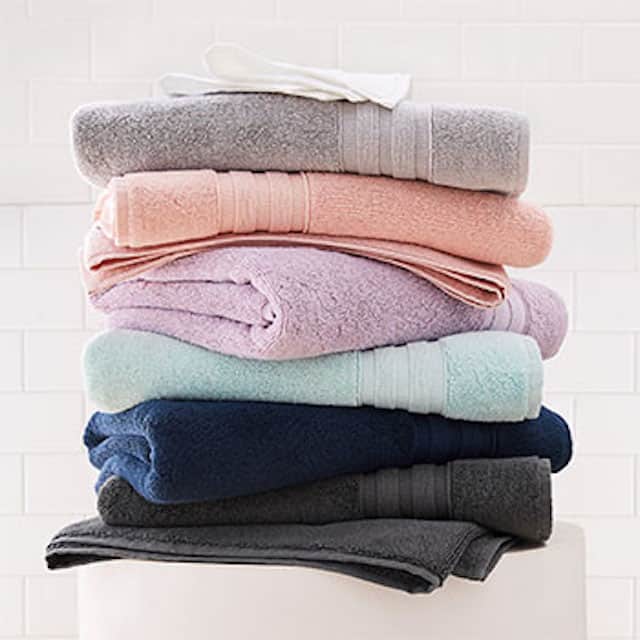 Surge protectors will protect expensive electronics from a power surge and they also have multiple outlets and/or USB ports for all the electronics that students bring with them to college. They are preferable to extension cords which are banned by many schools. This one has a six-foot cord and two USB ports for charging electronics.

This is another item that your teen can bring from home. However, if you're buying a new one, this #1-rated pillow (Good Housekeeping) from COOP Home Goods will not get flat or lumpy and gets rave reviews.
Extras: Consider a washable, hypoallergenic pillow protector to keep pillows clean and protect against bedbugs, dust mites, and allergens. Also, think about getting a second bed pillow or backrest pillow that your student can use to lean against when they are studying in bed as there are no headboards in most dorms.
College mattresses are rock hard and your teen will be over-the-moon happy if you get them a mattress topper. A mattress pad may be too thin to provide a soft topper to the dorm mattress so consider an egg crate, memory foam, or featherbed to help your teen get a better night's sleep. This one gets great reviews and is available in 2″ or 3″.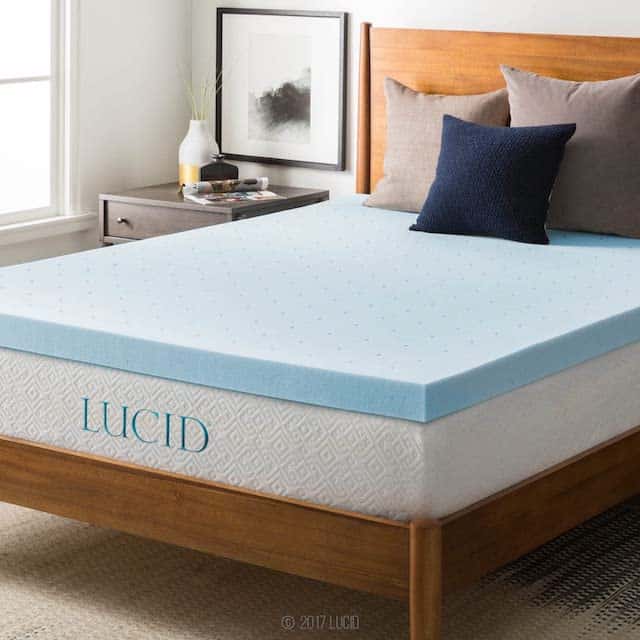 Extra: A waterproof mattress encasement that goes over the mattress and topper, but under the sheets, can protect against spills, bedbugs, and allergens.
Your teen will (eventually) wash their clothes and they will need a laundry bag, basket or hamper to transport a mountain of dirty clothes to the laundry room.
First, think about how much they'll need to carry and how far they have to travel to do laundry. Are the machines on the same floor of their room or in another building? This is one that is lightweight and has a pocket for laundry detergent.
8. Storage solutions
Shop for under-bed storage containers to store bedding, clothes, and toiletries but, before buying, find out as much as you can about the room to maximize this precious space. Some schools provide dimensions for the furniture and how high the bed is lofted. Take a tape measure when you shop.
Extras: Buy Command Hooks for the wall to hang wet towels, necklaces, baseball caps, a lanyard with their keys, sweatshirt, almost anything.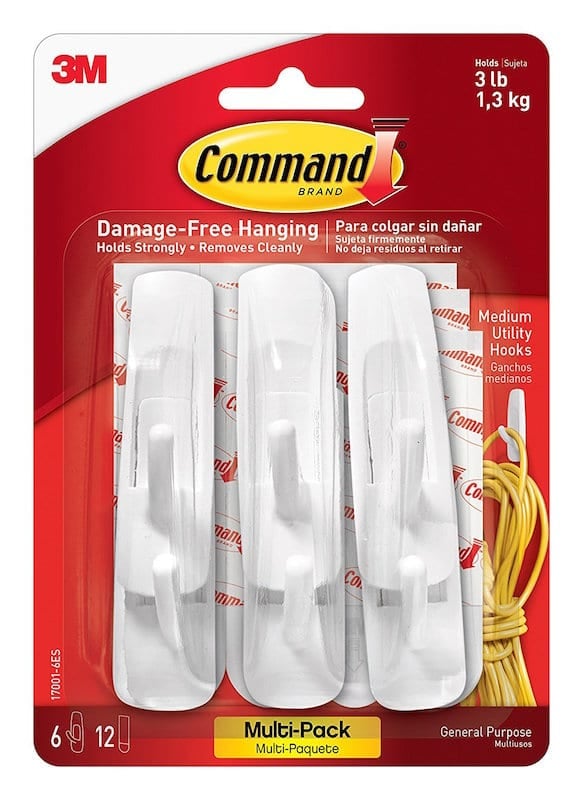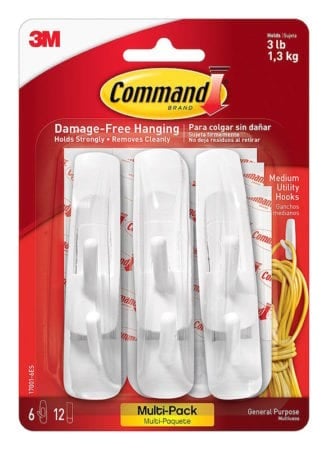 Over the door hooks are also incredibly useful.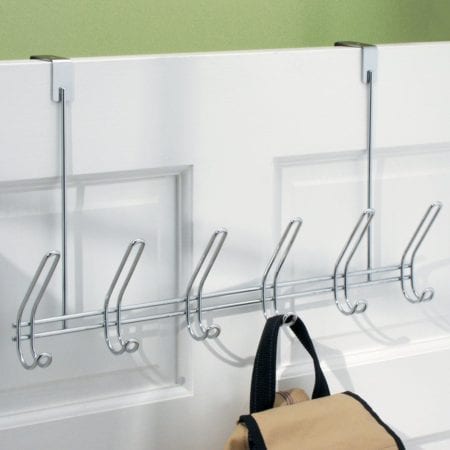 For students who share a bathroom with suitemates, this item can be left off the list if they can leave their toiletries in the bathroom. But anyone making a trek down the hall with shampoo, conditioner, toothbrush, toothpaste, floss, soap dish, soap, deodorant, and a towel needs to bring a shower caddy to college.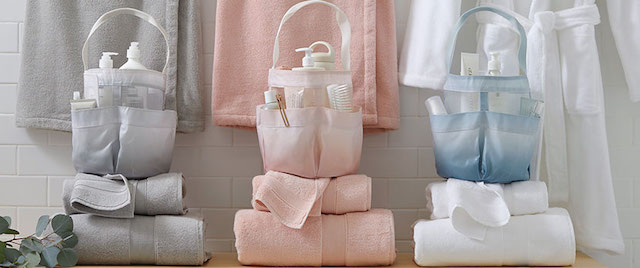 Extra: Women students, in particular, might want a bathrobe or towel wrap to wear for the walk to the communal shower rather than trying to keep a towel wrapped around them as they carry a shower caddy filled with all of the above.

We suggest that parents put together a small medicine/first aid kit and fill it with what they know their teens are used to taking at home when they have colds or a sore throat. Students seem to get sick at 2 am and it's essential to have a thermometer, cold remedies, and basic first aid supplies at hand.
If you want to buy a first aid kit that is ready-made, and add a few extras, this one has all they need.
Regardless if they are walking down the hall to the bathroom or using the one they share with suitemates, shower shoes are a must. Dorm and bathroom floors are gross and students need to protect their feet from a germy surface. These flip-flops are slip-resistant, have tiny holes for enhanced drainage, and are antimicrobial.
12. Backpack
Your student can bring their backpack from home but getting a new one that does not have years of crumbs and grime from high school is a little luxury that they will appreciate.
Some of our favorite brands are Lululemon, Herschel and Fjallraven, all of which are available in many styles and colors.
Look for water-resistant backpacks with padded sleeves for laptops.Here are other top backpacks that Grown and Flown recommend.
Look for an exterior pocket for a water bottle. BTW, Hydro Flask bottles are our favorites and they are available in numerous sizes and designs, all with a lifetime warranty.  They are made of stainless steel and keep cold drinks cold and hot drinks hot for hours.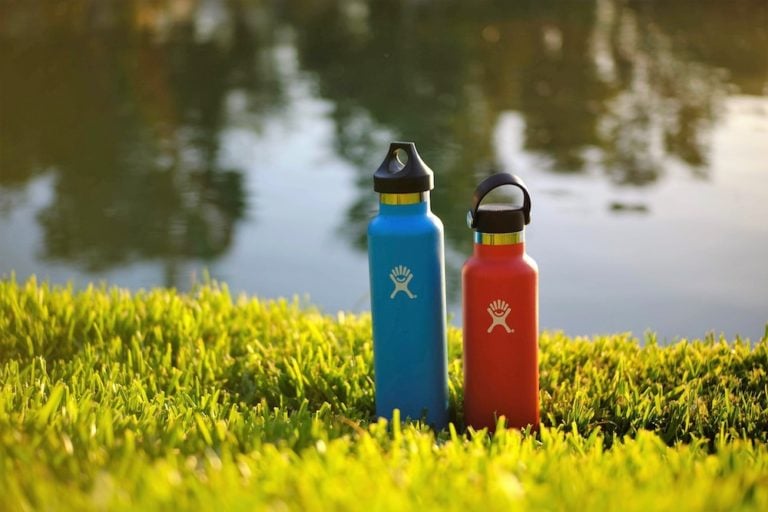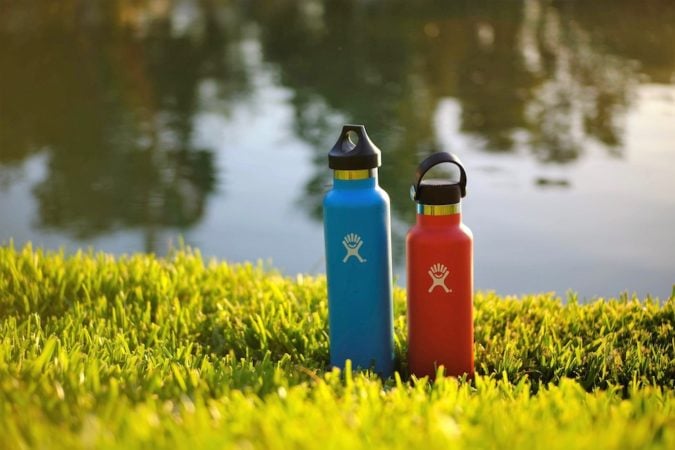 Note:
School Supplies
Students may use different methods for reading, taking notes, and completing school assignments at college than they did in high school. Don't buy a semester's supply of bulky notebooks, binders, pens, pencils, index cards, highlighters, scissors, folders, etc. if your student plans to use more digital resources. Further, dorms have printing facilities which mean students don't need their own printer and paper.
They may prefer to take notes on their laptop, use a Kindle for reading and highlighting text, or try out a Rocket Notebook.
Cooking in the dorm
If your student can use a microwave or coffee maker in their dorm, they might need a few things like a mug, bowl, utensils, dish soap, and paper towels. But those can all be purchased once they know what they're allowed to use and where all those things can be stored.
Saving money on dorm room essentials
Many retailers have free shipping and other special savings for college students so read the fine print and take advantage of every offer. Your student may have to provide their .edu email address to be eligible which seems like a fair ask to unlock the savings.
Next Steps
Once you have taken care of these 12 basics, here are other items to consider:
25 Bestselling Dorm Essentials 
How to Decorate a Guys' Dorm Room: Adorable and Easy
Best Ways to Decorate a Boy's Dorm Room