The term child discipline refers to a set of rules or practices to correct disobedience and introduce a code of conduct to children. Discipline for kids is important, but it is essential to follow the right methods for it. Research states that any form of physical punishment has a negative effect on the child, and verbal communication can be more effective, reinforcing discipline in a positive way (1).
This post will help you grasp some strategies and tips that can be used to discipline your child.
Discipline Strategies That Work
Discipline does not mean that you punish your child. Instead, it is about teaching them good practices that can work as a backbone through the hardships your child may face in the future. Here are some healthy strategies to promote discipline in children (2).
1. Role modeling
Be a role model for them to look up to. Children tend to learn from their parents, and some good habits may become a part of their lifestyle when they learn them by looking at you.
2. Discuss consequences
Set clear rules about following certain practices and doing things a particular way, such as going to bed only after brushing their teeth or watching television only after completing homework. If those rules are not followed, let your children know the consequences. For instance, you may limit access to a toy for some time. Make sure you share the consequences of indiscipline with the child so that it does not come as a surprise. Remember to call these actions "consequences" and not punishments to prevent creating a negative image of it.
3. Draw boundaries
Discipline comes with clear limits and boundaries. These are age-appropriate limits that are tolerable, beyond which the child could face the consequences. For instance, if the child does not follow an instruction, they get one and final warning, which is the limit beyond which they will face the consequences.
4. Pay attention
If you think your child lacks self-control, you may need to closely monitor your child and pay attention to everything they do or say. Attention is also vital to check any hurdles faced by your child in becoming disciplined and to reinforce any positive behavior.
5. Be good listeners
Discipline does not mean your child needs to be a silent listener to every instruction you give. You need to provide the child with adequate avenues and chances to speak out their thoughts that you must listen carefully. Sometimes, it may give you clues into the reasons why your child is having difficulty following certain rules and how you can tweak your approach accordingly. It also makes the process of disciplining more democratic, letting the child learn self-discipline in the process.
6. Show disapproval
If your child does not adhere to the basic code of conduct, show that you disapprove of it. Discourage the child to pursue such behavior in the future and let them know that it upsets you.
7. Acknowledge their good behavior
When your child follows a disciplined schedule, show that you have noticed it and praise them for it. This will encourage them to adopt this behavior for every action and activity in their routine.
8. Keep them busy
It often happens that keeping your child occupied with activities and tasks can automatically make them disciplined. If your child engages in multiple activities throughout the day, they will have to follow a certain schedule to perform all those activities, leading to a disciplined behavior and routine eventually.
How To Discipline A Child
Here are some tips for disciplining your child according to their age category.
Toddler
Time out strategy: This means that if your child has been acting up a lot recently, you tell them that you will count until ten, and by the end of it, you want everything to fall in place.
Disapprove tantrums: Younger children often resort to throwing tantrums to get what they want. It becomes extremely difficult for parents to stop them as they can get noisy and violent. Next time your child acts fussy, ignore them and let them know you disapprove of it.
Be patient: Parents sometimes lose their cool and start hitting a child when they don't follow their rules. This must be avoided. Be patient and allow the child to explore and understand why it is important to follow discipline.
Freedom of choice: Children love to feel independent. They watch the adults around them make decisions on their own and enjoy doing the same. Allow them to make small decisions for themselves, such as choosing their clothes or the games they wish to play for the day.
Preschooler
Limit repetitive instructions: Don't repeat yourself over and over. Give an instruction, and if they do not follow, emphasize it a bit more. If you go on repeating, it loses its value, and the child will get irritated eventually.
Acknowledge them: The child's good or disciplined behavior needs constant praise and acknowledgment at this age to reinforce it. It makes them feel appreciated and pushes them to gain more of it, eventually making them follow disciplined behavior.
Discipline yourself the same way: If you want your child to pick up well-disciplined habits, you will have to follow the same. You need to be their role model and inspiration. This way, kids learn faster. Looking at you do the same thing you preach will give them the opportunity to witness the benefits of discipline as well.
School-aged children
Coach approach: This is an approach that emphasizes letting your child have fun while learning. This is mostly used for children who have very short attention spans. Using strict disciplinary forms to teach is not the only option. Discipline can also involve a fun and simpler way of learning, such as learning through games, activities, and stories.
Rewind strategy: Let the child rewind all the activities done towards the end of the day. This way, they will know how productive they were and how they can improve the next day.
Consequences: Children must be told about the consequences they will have to face if they do not adhere to the rules and regulations. Moreover, when your child falls out of discipline, you must not let it pass away easily as it may encourage the child to continue the same.
Pre-teen
Be firm: You need to stick to your word. When you instruct something, be loud and clear about it. Abide by it no matter what. If you don't take yourself seriously, your child will never learn it either. Hence, be true to your word and let the child know how serious you are when you want them to follow discipline.
"When and then" strategy: The meaning of this strategy is that discipline can come out of conditions. Tell your child that you will reward them when they complete a task. When getting something by being disciplined comes into the picture, the child will try to abide by it as much as possible.
Negotiation: A little bit of negotiation might work in your favor when the child is a pre-teen. You can negotiate terms and consequences of not following a disciplined routine and how the child may be rewarded if they do everything right. This can make the process of becoming disciplined more engaging for the child.
Don't be too assertive: Excessive control over a growing child only leads to bitter relationships and trust issues. Allow your child to take control of themselves and live life a little their way. If you try to gain control over everything they do, they might try to distance themselves from you.
Teen
Set appropriate expectations: Don't push unrealistic expectations over the teen. Let them feel safe and praised for what they achieve according to their capabilities. If you set your standards too high, they may never feel a sense of accomplishment and may feel discouraged from working harder.
Praise their achievements: Let them know that they are applauded for all the good work that they put in. This will keep them encouraged. Even if their achievements are on a small level, you must ensure to make them feel good about it and push them to perform better.
Discipline works in two ways. If you don't practice discipline, you cannot preach discipline to your children. They practice what they see in order for them to pick up good habits. Therefore, ensure that you follow the rules, too. Children look up to their parents in almost every way, and the best way to teach them discipline is by following the same rules and regulations that you have structured for them.
Key Pointers
Teaching discipline to your child is an essential part of their upbringing and provides long-term benefits.
A few excellent ways to teach discipline are being a role model, listening to the child, setting rules and limits, communicating consequences, and appreciating good behavior.
You must never resort to physical punishment since it can create a negative perception of discipline for the child.
References:
MomJunction's articles are written after analyzing the research works of expert authors and institutions. Our references consist of resources established by authorities in their respective fields. You can learn more about the authenticity of the information we present in our
editorial policy
.
The following two tabs change content below.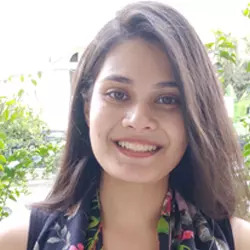 Manjari Srivastava is a graduate of psychology. She also holds certificates in Basics In Clinical Psychology and Identifying Early Signs Of Psychosis In Adolescents And Young Adults.  Previously, she volunteered with an NGO specializing in positive psychology, where she took up individual counseling sessions for students. She also taught English to underprivileged children and helped them with their studies. At MomJunction,…
more