College is expensive and getting kids ready for school can be a strain on any budget. We have looked at the basics that are on each college checklist to see what every student needs, the items most teens cannot live without. If your budget can stretch to it, here are the things that students love and use all year long.
Note: We are a reader-supported site and receive small amounts of compensation from purchases made through the links in this post.
Favorite Dorm Extras for Your Freshman's College Checklist
Dorm beds have no headboards so adding an extra pillow will create a little bit of luxury for your freshman. We love oversize pillows, like these backrest pillows, that our teens can use to lean against the wall when they sit in bed and study. These are available in 8 pretty colors.
 These are not only incredibly helpful for move-in day, but they are all excellent to use as under-bed storage for bulky sheets and towels or off-season items.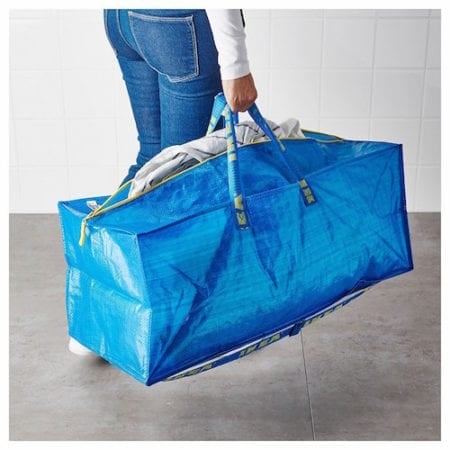 Ordering a quilt from Project Repat is one of our favorite ways to bring a little bit of home to a dorm room as there is nothing that is more personal than a blanket stitched from memories. Take all the shirts from camps, class days, family trips and ship them to Project Repat – they do the rest.
Hydro Flask water bottles and tumblers are the PERFECT gift for your student as they head off to college! They are made of stainless steel and keep cold drinks cold and hot drinks hot for hours. Try customizing it if your teen wants something unique and trendy that only they will have. You can choose different cap, strap, bottle, and boot colors to make a cool and creative combination!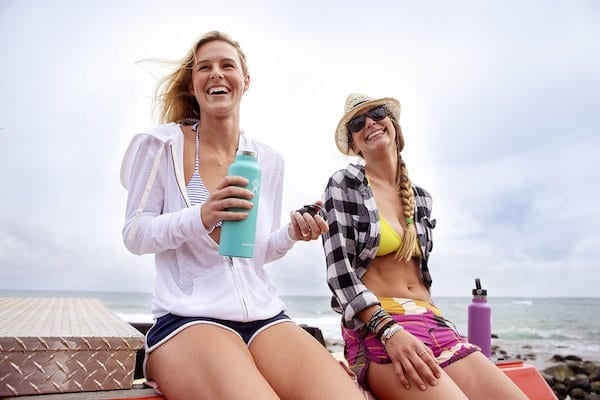 A long charging cable may be the single most useful gift you can give a college student. They can have their phone plugged in and charging overnight yet still close enough to their dorm bed to use as an alarm!
This is well worth the expense for any student but more so if your college kid wants to take a passport, valuable jewelry or has prescription meds that they need to keep secure.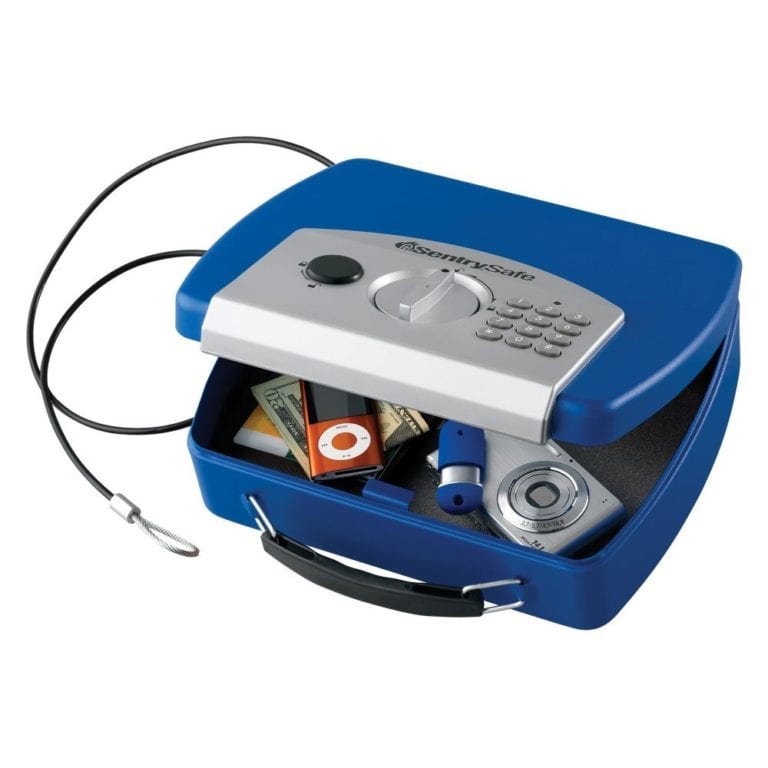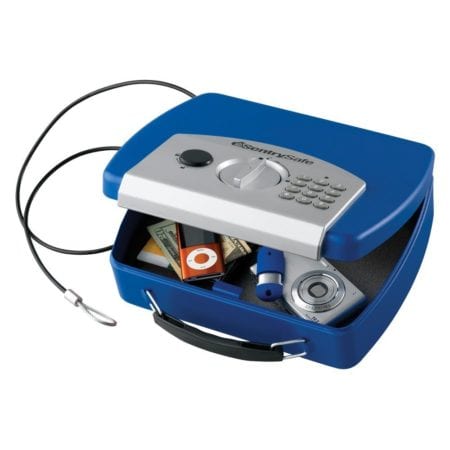 If your teen is used to looking neat and prefers clothes that have been ironed, consider a steamer rather than an ironing board and iron since there is little room for these bulky items.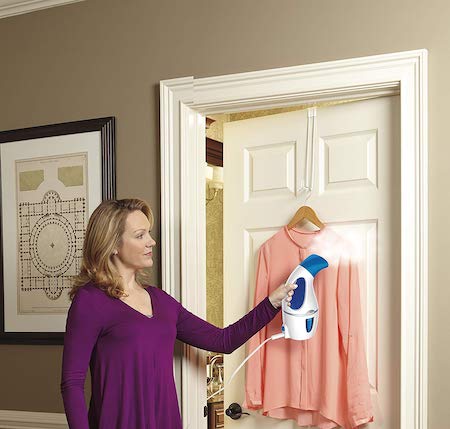 Roommates rarely go to sleep at the same time and, when your student is up late studying (we can hope!) turning the light down with this lamp's dimmer switch will be greatly appreciated. This one also has a USB port, which is a super-useful feature.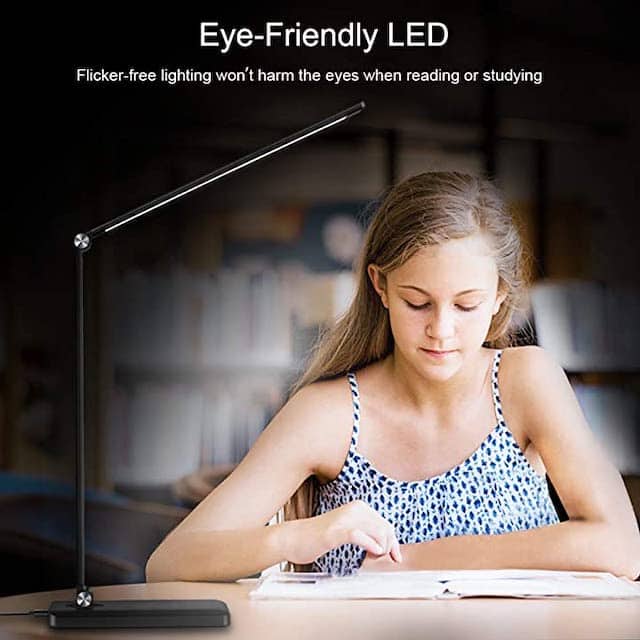 Dorm rooms without air conditioning are roasting hot during the first and last months of the school year and a desk fan can help when your kid is trying to finish a paper, study for a test or sleep.  WOOZOO fans have become very popular.

This is one of those dorm purchases that could easily be used in many different ways. Great for storage in a dorm room, or bath room, it could also hold snacks and supplies, or be used as a night stand between two beds. Available in white or grey.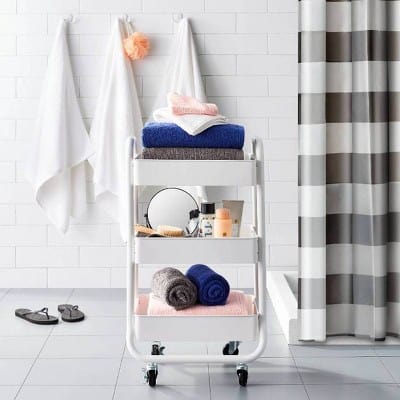 Students will want to have some way to heat food in a microwave or pour themselves a bowl of cereal. This set comes in cute colors and is microwavable and dishwasher safe.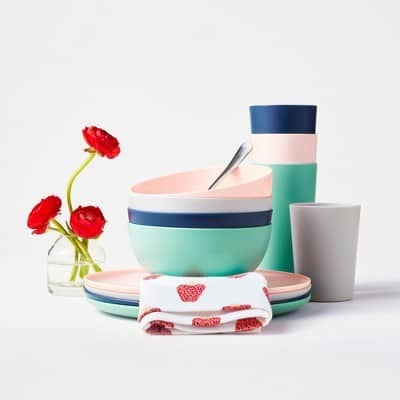 12. Refrigerator Cart
There is nothing quite as filthy and disgusting as the floor of a college dorm room. Putting a refrigerator that holds food on that floor, well, yuck, just yuck. Here is the answer. This Mesh Compact Fridge Cart
,by The Container Store, will be one piece your freshman can use for four years.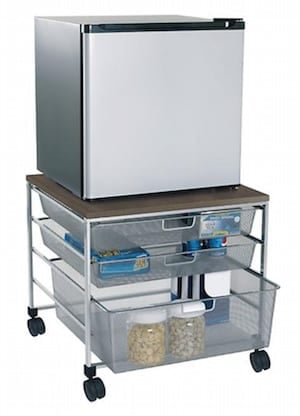 When friends get together in a dorm room, the is often no place to sit besides one desk chair and the beds.  A folding chair like this lounge chair is a good solution to the problem and can also be a more comfortable place for reading. Available in multiple colors and finishes.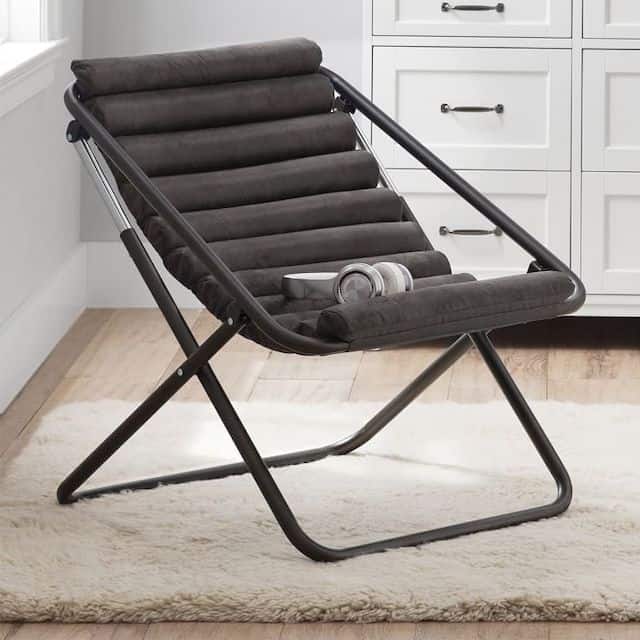 14. Wireless Earbuds
Having a good set of headphones can help to block out the noise that even the quietest roommate makes. Choosing what to buy depends on how your teen will most use them and how much you want to spend. Jabra Elite are some of the most highly-recommended wireless earbuds.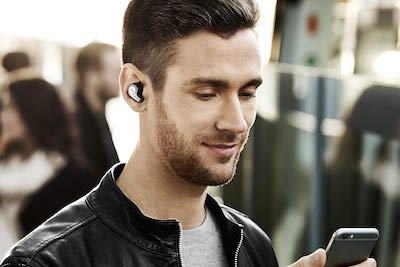 Bose has always been known for their excellent audio products and their over-the-ear headphones are among the top noise-cancelling ones on the market.
16. Shower Speaker
One of our sons roomed with five other boys and shared a bathroom – yikes! They installed a speaker like this one, a Water Resistant Bluetooth Shower Speaker,
and listened to the music from their phones while showering.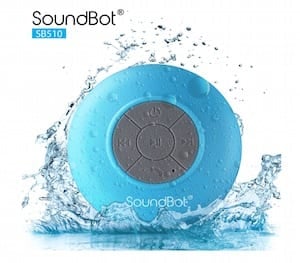 17. Extra storage
This ingenious Storage Ottoman from Dormify also doubles as extra seating when the top flips up to create a chair. It comes equipped with dividers for shoes and folds flat when not in use.
Cold and dirty dorm floors can be vastly improved with area rugs but make sure you select one that is durable and won't show stains. Here are washable area rugs that we think could be a great addition to a dorm.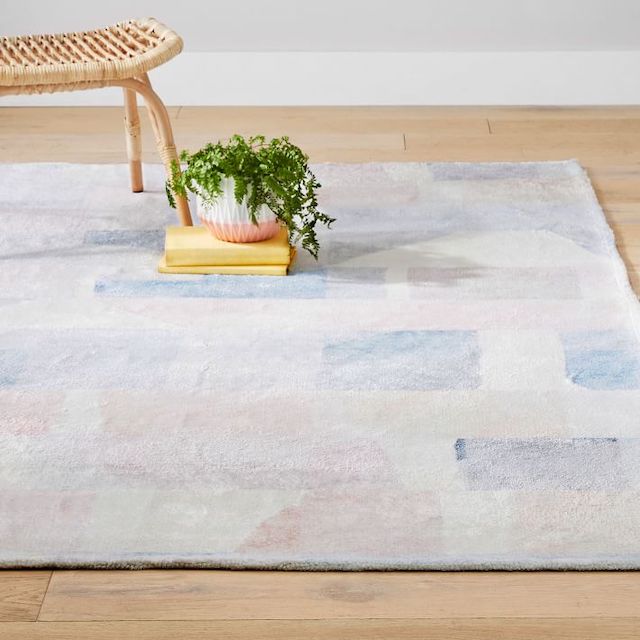 19. Lingerie Bag
Freshmen need to master the art of laundry in college and using Mesh Laundry Bags
can be a practical and inexpensive way to take care of delicate undergarments and to keep track of used face masks that need to be washed.
If your teen has a closet in their dorm room, outfitting it with bins, hanging storage and other ways to maximize the space could be a big help.
You Might Also Enjoy Reading:
College Move-in Day: 12 Items That Will Save Your Life These are the things that the Grown and Flown community told us made all the difference on move-in day.
Bestselling Dorm Essentials for College Freshmen  If you're making a list of other nice-to-have dorm supplies, this is a great place to look.